Here's some good news if you too have decided to make the most of this year: Moka has a wide range of events in store for all ages and tastes! The programme is full of great ideas and surprises. So save the dates now!
Blood donation
21-24 January and 14-18 June
Get a head start on your good resolutions by giving your blood! Blood drives are organised in Moka over 4 consecutive days by the Moka'mwad collective. Don't forget that you must be in good health, aged between 18 and 70 years old and weigh at least 50 kg. O+ blood type is the most in demand.
More information here. A second blood drive will be organised from 14 to 18 June.
Pound evening
27 February
The aim of this sports evening is to raise funding for the complimentary Pound classes hosted by the Moka'mwad collective in Moka. A cheerful and ultra-dynamic session will be offered. A must-attend event!
Log on to the Moka'mwad Facebook page closer to the event date for more details.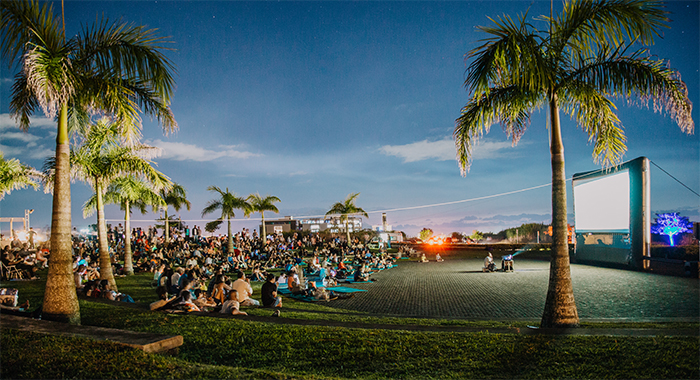 Moka Open-Air Cinema – 3rd edition
19 March
Save the date for the third edition of the much-anticipated Moka Open-Air Cinema! Once again, the city invites you to a movie night under the stars with friends or colleagues. A pleasant and relaxing moment in a beautiful setting. Stay tuned to the Moka Smart City Facebook page, where the film's title will soon be unveiled!
7pm-9pm | Telfair amphitheatre | Free admission
Travelling library
From April
This new event in Moka invites you to a reading session in a new location each month. An opportunity to explore different areas and facets of the city – and new books!
All relevant information is available on the Moka'mwad Facebook page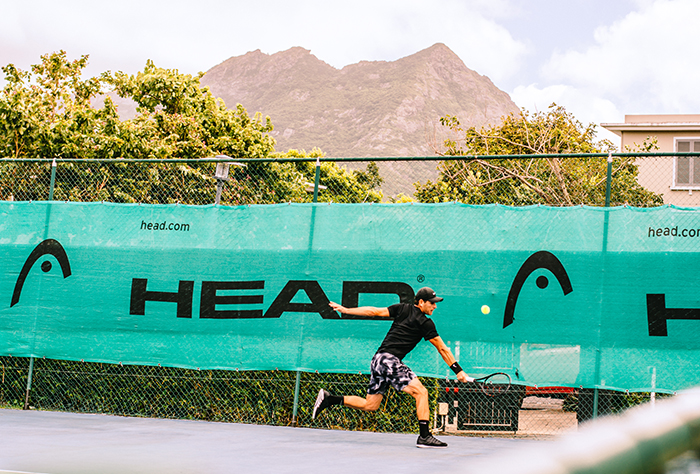 Moka Tennis Open – 2nd edition
17 April-2 May
This event over two consecutive weeks will delight tennis enthusiasts. The long-awaited second edition of the Moka Tennis Open will feature three different competitions this year: the Singles/Doubles tournament, Mini-Tennis (for children aged 6 to 10 years old) and Disabled Tennis. Synergy Sport & Wellness Institute will welcome you for a competitive yet friendly tournament!
Registration from mid March | mauritiustennis.com
Night under the stars
23 April
A unique evening during which you will have the opportunity to get a closer look at the stars for the first time in Moka! The city has teamed up with the Rajiv Gandhi Science Centre to organise this stargazing event with telescopes and an exhibition on astronomy, among others.
7pm-9.30pm | Telfair amphitheatre | Free admission
Zumba Night Out
30 April
This event organised by the Moka'mwad collective in order to obtain funding for the complimentary Zumba classes at the Telfair amphitheatre will offer a more original and intense Zumba session. The setting will also be enhanced in order to make this event as fun as possible!
Log on to the Moka'mwad Facebook page closer to the event date for more details.
Moka Street Food Festival
29 May
A dozen local restaurateurs will be showcasing their specialities during the first edition of this culinary festival. Come with your family and friends to the Telfair amphitheatre for a lively foodie experience.
5pm-10pm | Telfair amphitheatre | Free admission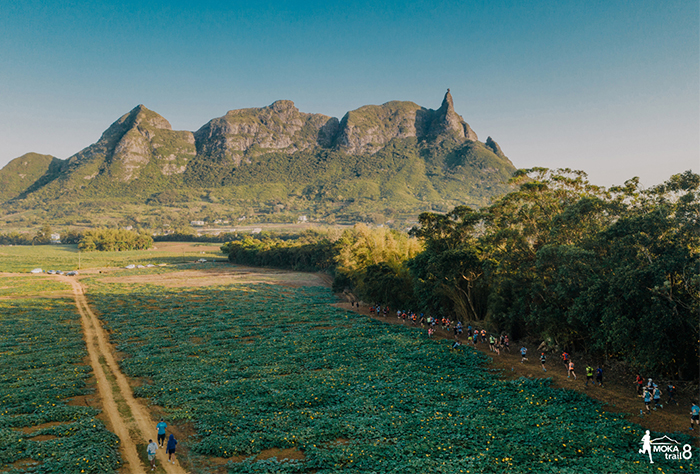 Moka Trail 9th edition
2 October
The Moka Trail will be back for an unmissable 9th edition with courses designed for all types of runners. Put on your running shoes and get ready for a highly emotional sporting experience in a breathtaking natural setting!
La Laura-Malenga | mokatrail.mu
Neighbours' Day – 3rd edition
26 and 27 November
Residents of Moka will be able to meet and interact during this annual event on the last weekend of November with the aim to strengthen their links. The Moka'mwad collective will provide the necessary communication material (invitations, posters, etc.), gazebos, tables, chairs and decoration. It's all down to you to liven up the atmosphere!
Close to you