Thrill-seekers and outdoor enthusiasts who want to challenge themselves will meet in Moka on 3 October 2020 for the 8th edition of this pinnacle event in the heart of the island. If you're one of them, then here's some good news: registration is now open!
A new edition of the Moka Trail is back this year with a "lighter" version to allow everyone to participate despite the difficult context. In other words, the Moka Trail 2020 will combine sport, authenticity and waste hunting!
Indeed, trail running originally emerged from the motivation of runners to enjoy their sport in an unspoilt natural setting in order to bask in the beauty of the landscapes and learn how to get around with little or no assistance in a demanding environment for both body and mind. It promotes human relationships based on simplicity, friendliness, sharing and respect for differences while limiting waste. This lighter edition of the Moka Trail also seeks to limit interaction to avoid health risks.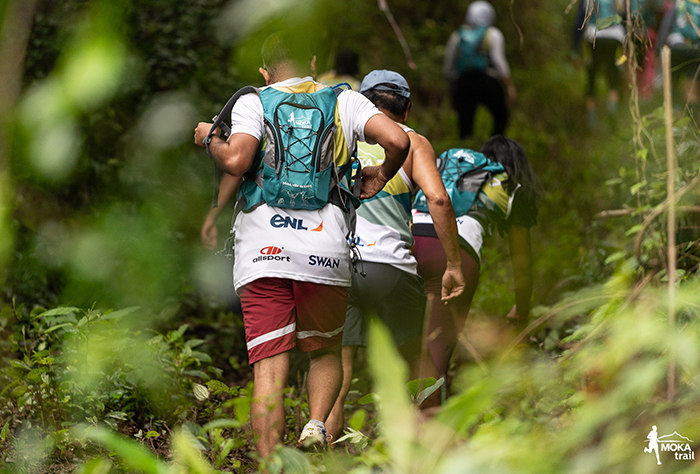 What does this mean for participants?
"It was a challenging task to prepare the Moka Trail in the context we are facing! We are really dedicated to allowing all those who wish to participate in this major competition while maintaining their health safety. We have succeeded with this lighter version, which has kept all the fun of the event and promises to preserve the values of this sport while living moments that are just as strong every year! The 2020 edition will also feature the launch of new marked trails that are kept clean year-round – these pluses really make us proud," says Moka's Events Manager, Ketty Lim Ka Lan.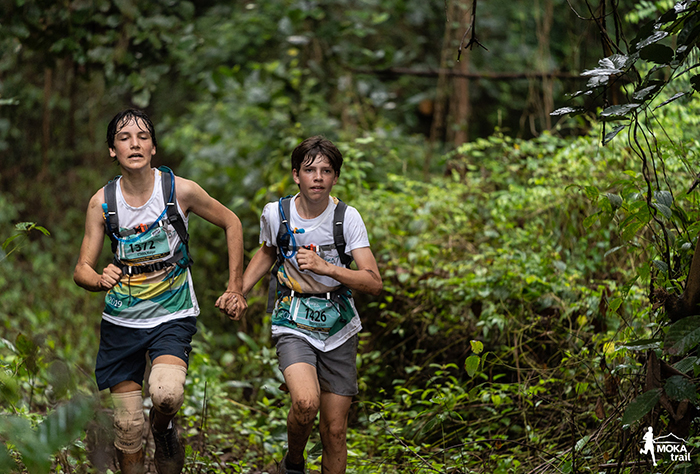 If you are still hesitating about entering the race, here's a quick overview to help you decide:
Fun Jog (5km)
This course has been specifically designed for novice runners and children from the age of 8. It provides a perfect and fun introduction to trail running. This family adventure is ideal for intergenerational bonding!
Les Deux Mamelles (7km)
This route has been designed for intermediate level runners. It is ideal for athletes from the age of 12 who want to burn off some energy in a spectacular setting with plains, forests and mountains. This year, only the first 350 registered participants will be accepted.
Le Petit Both (14km)
This racing experience combining a technical terrain with inspiring landscapes will take participants through a spectacular pass between Le Pouce and Pieter Both Mountains.
Moka Range Challenge (28km)
An exciting technical challenge for more experienced athletes, this race is the pride of the Moka Trail and a test for the motivation and endurance of participants!
And what if this year, we combined the pleasure of physical effort with the pleasure of helping?
Be sure to buy your Moka Trail T-shirt, singlet, shorts and/or leggings when you register on roag.org, or before 29 September on the teamonite.mu T-shop! You will embrace the spirit of the race and all the benefits will go to the Young Spirit Association, a local NGO that supports vulnerable young people through education and community programmes in the Pailles region. By helping children and young adults maximise their potential and closely monitoring their education, we are contributing to building stronger family and community circles.
Registration is open from today to enter one of these four races. It is really easy to participate: simply visit the website, mokatrail.mu . So 3… 2… 1… Go. Be part of the action!