The Moka'mwad collective and a number of city stakeholders will welcome you for a solidarity blood donation campaign from 21 to 24 January 2021 in the Moka region. A perfect opportunity to turn your New Year's good resolutions into action!
Things to know about blood donation
There are three eligibility criteria to donate blood: be in good health; be aged between 18 and 70 years old; and weigh at least 50kg. it is worth noting that 0+ is the most highly sought-after blood type!
The importance of donating blood is explained by the fact that to date, no synthetic drug or treatment can replace human blood and labile blood products. In other words, we don't know how to make blood. Unfortunately, public and private hospitals need it every day for sick and injured patients, hence the importance of giving blood if possible.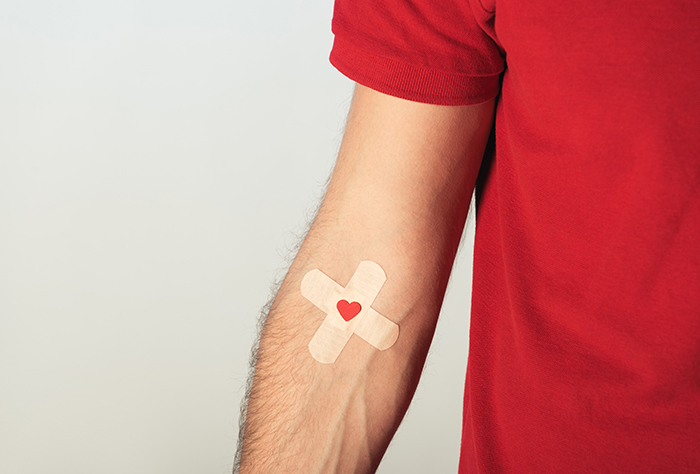 Challenge your friends!
Thank you to everyone who has decided to come and donate blood for your generosity! Help us even more by sharing your action with your close ones through the #mokamwad initiative.
To do so, just take a picture of yourself with the sticker offered after your donation, then post it on Facebook or Instagram with the hashtag #mokamwad. And finally, tag and nominate three people to participate as well!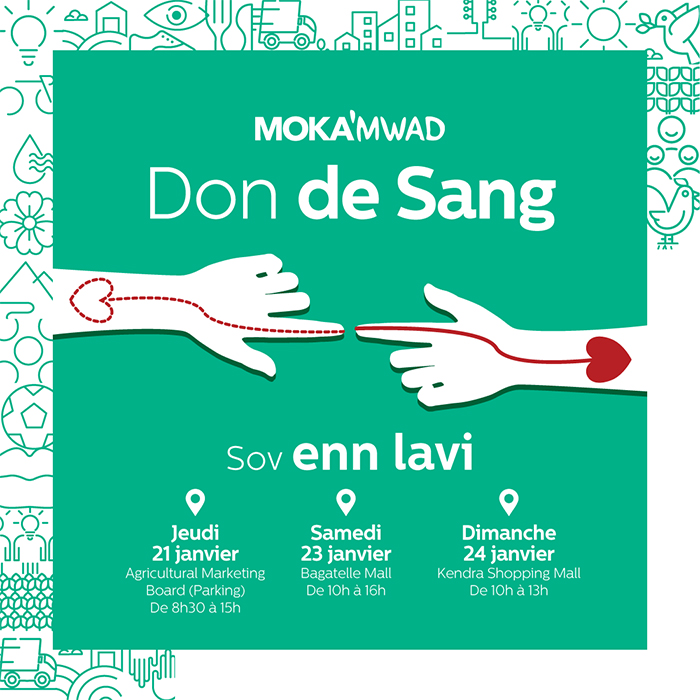 Blood donation schedule
Blood donations will take place at the following locations in Moka:
The collective would like to thank the following contributors for their support: Blood Donors Association, Oficea, ENL, Rotary Club of Moka, Ascencia, Telfair en Marche, Moka Police Station, Young Spirit Association, ENL Foundation, St John Ambulance, Agricultural Marketing Board, MSB, Odézil and Keep The Pace. And also to you for donating your blood!
Any questions?