Giving blood can save lives! The Moka'mwad collective is holding a blood drive from 12-15 May 2020 in the Moka region.
National blood reserves are depleting in this pandemic and lockdown situation. They are not inexhaustible and we must continue giving to maintain suitable levels of blood stocks.
The Moka'mwad collective therefore invites healthy people from the Moka region to come and donate blood from 12-15 May. This is indeed a useful and unselfish undertaking as blood donations are life-saving for many people – whether to meet constant needs (cancer or chronic illnesses) or for emergency situations (haemorrhages occurring from accidents, childbirth, surgery…).
How to give blood?
The next blood donation events organised by Moka'mwad will be held between 9am and 1pm at the following places:
To volunteer for blood donation, you need to meet the following three criteria:
For everyone's safety, the blood collection will of course be carried out under strict health conditions.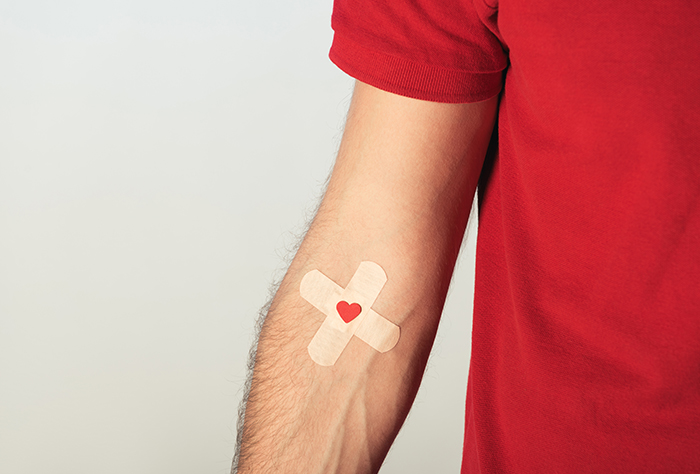 Donors' safety is guaranteed
The safety of donors remains a priority: hygiene and prevention measures will obviously be taken during blood collections and a sufficient distance will be maintained between all people.
Wearing masks and bring your ID will be mandatory, and only a few bunk beds will be used for blood collection (a certain distance away from each other.
Solidarity becomes the watchword
"It was very important to organise a blood donation campaign in these particularly challenging times; we managed to set up the project in record time thanks to the incredible sense of solidarity displayed by sponsors, businesses, associations and residents of Moka. Many of the city's residents and leaders of associations for whom the development of the region is a daily concern were involved in bringing this campaign to life!" says the collective's manager, Ketty Lim.
The collective would therefore like to thank the following people and organisations for their contribution and commitment: ENL Foundation, the Blood Donors Association (Mauritius), Ascencia, Radio Plus, Subway Mauritius, Helios Polarized, Pit-Za Pitstop, Rotary Club of Moka, St John Ambulance, Mount Ory COVID-19, Intermart, Moka Police Station, Bruneau Laurette and Cédric Ramasamy.
So Moka'mwad, "vinn fer enn don disan pou ed to prosin" –donate your blood for those in need from 12-15 May at the above-mentioned places. And visit the event's Facebook page for more information!