The Moka'mwad collective has teamed up with the Keep The Pace guides for a new complimentary outdoor experience along hiking trails in the region.
Do you dream of taking a big breath of fresh air and exploring the surrounding nature of Moka with friends, colleagues, family, on your own or with your significant other? Then don't miss out on the Moka'mwad collective's new complimentary monthly activity: Balad dan Moka!
Unleash your taste for adventure and put on your best hiking shoes for a monthly walk across beautiful landscapes with the Keep The Pace guides. This is an ideal outdoor activity to have fun and explore on foot the beauty of the heart of Mauritius while keeping fit!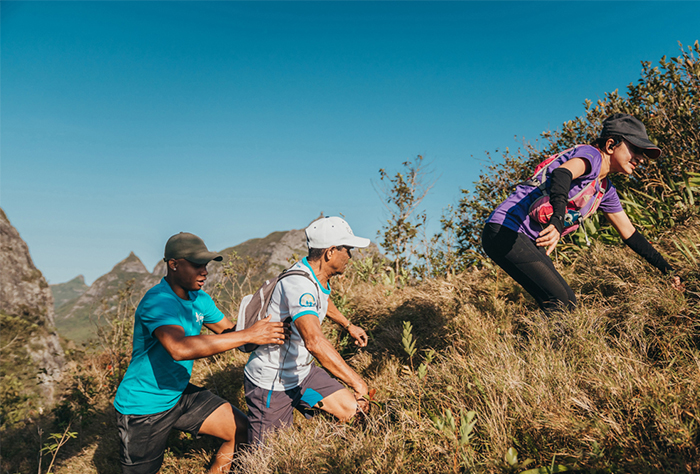 "I am very excited about this collaboration with the Moka'mwad collective because, as we like to say, alone you can go faster, but together you can go farther!" says Nicolas Mathieu, co-founder of Keep The Pace. "This new activity will not only allow us to promote outdoor sports and help hikers discover the nature of Moka, but also raise awareness of environmental protection and highlight the history and traditions of the region," he says.
Nicolas Mathieu and his friend Julio Rattinassamy are great lovers of nature and outdoor activities. They founded Keep The Pace in 2017 to share their passion with all hiking, trekking and cultural outing enthusiasts. In addition to these nature walks, Keep The Pace is responsible for the maintenance, clearing and marking of the Moka mountain range trails. They also offer team building activities for companies.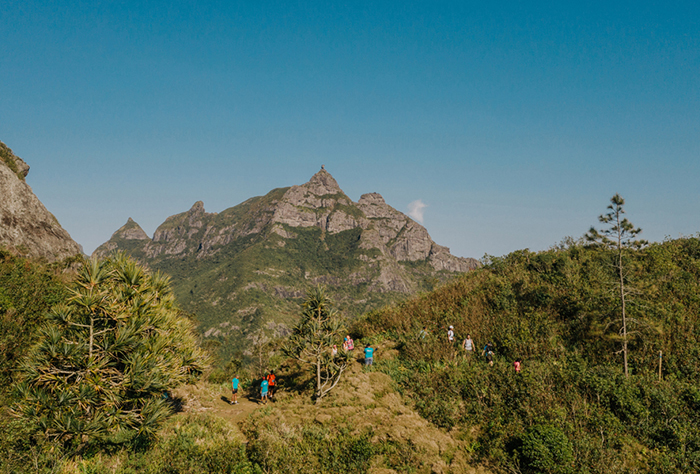 The next Balad dan Moka outing is scheduled for Sunday 17 January 2021 along the Moka Trail's Deux Mamelles route (7km). After crossing green sugarcane fields, the trail will take you to the foothills of Deux Mamelles Mountain and into a lush tropical forest. An outing you wouldn't want to miss!
Practical information
Stay tuned for all the upcoming Balad dan Moka outings!