After last year's successful first edition, at least 7 areas and 800 neighbours took part in the Neighbours' Day in Moka this year. This friendly gathering took place in the last weekend of November 2020. If you missed the event, here's a throwback with Karen and Charlène, who were both organisers for their neighbourhood!
With the daily hustle and bustle – work, running errands, getting kids to and from school, weekend projects, etc. –, it's not always easy to meet each other. Our days tend to rush by and we don't find the time to get to know our neighbours. However, socialising with them is an easy way to make everyday life more pleasant: helping each other, greeting each other in the morning, interacting with them, and so on!
The Moka'mwad citizen collective has therefore contributed to organising this event to make life even more pleasant for the residents of Moka. The aim is to make it an annual gathering for neighbours in the different areas of Moka and Saint Pierre. Mission accomplished! From Gentilly to Telfair, through Camp Samy, Saint Pierre, Bagatelle, Helvétia and Courchamps, seven different areas joined Moka'mwad to celebrate the second edition of the Neighbours' Day. A total of almost 800 neighbours met during last weekend of November to socialise and forge new links!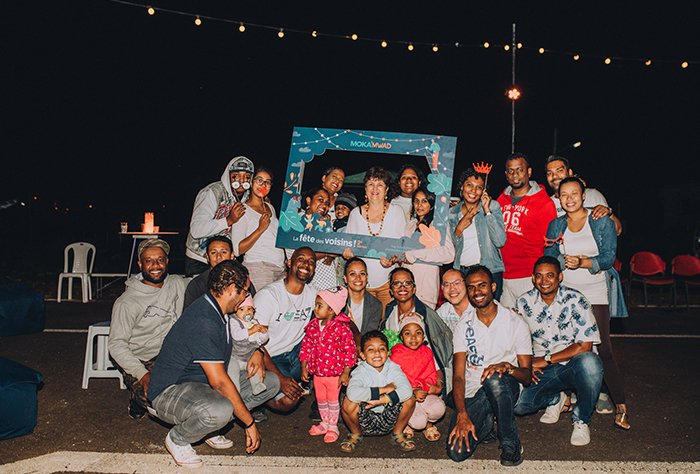 Two of the organisers, Charlène Appavoo Gowaneea for Telfair and Karen Le Luron for Gentilly, share their experiences with us after the event.
This was the first participation for Charlène, but certainly not the last! She has very beautiful memories of the experience, from organising the event to sharing and meeting with others on D-Day. "We have put a lot of energy in organising the event. Fortunately, we have been able to rely on the valuable support of Telfair en Marche! But it was really worth it: people came in large numbers to meet their neighbours, and everyone brought a dish or drinks to share. Our dance floor on the lawn was a great success with its display of lights! This Neighbours' Day was a beautiful moment," she says.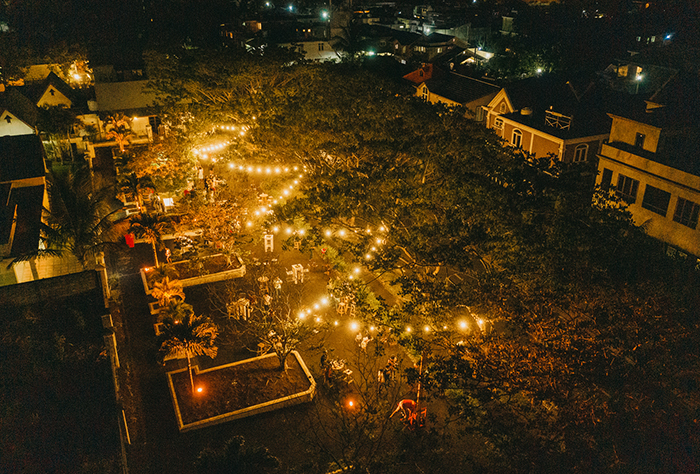 Karen, however, is well-acquainted with the event: it was the second time she was organising this beautiful celebration in her neighbourhood, Gentilly. This year again, she was able to count on her neighbour's usual solidarity. A dozen ladies volunteered their hard work to make this an evening to remember. It turned out to be a success! "We converted a parking area in Gentilly into an open-air dance hall for the evening, with lighting chains and rustic chic furniture lent by a service provider through the Moka'mwad collective. There was a great atmosphere: everyone brought a dish and a drink to share, there were games and we even partnered with Eastern Trading to hold a surprise wine tasting. Almost 120 neighbours were present, compared to 85 last year. Congratulations to Patricia, Asha, Diane, Corinne, Dolly, Fanny, Cheenta, Bernadette, Marie-Aimée, Dilshaad and Cécile, who helped make this beautiful evening a success!" says Karen.