Moka Smart City has recently launched the sales of new plots of land at Bagatelle and Vivéa Business Park. Here's more information about these excellent investment opportunities.
Moka is strategically located in the heart of the island with a variety of shops and restaurants as well as business hubs. From Telfair to Bagatelle, the neighbourhoods of this vibrant and pleasant city to live, work and play have successfully developed in recent years and are home to some of the country's leading brands and businesses.
In response to growing demand, Moka Smart City is offering new commercial land for sale to accommodate offices and showrooms in two of its main precincts, Bagatelle and Vivéa Business Park.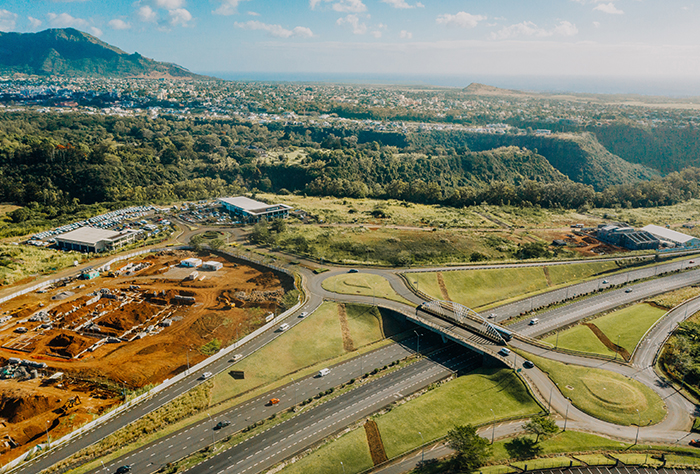 Bagatelle, a key business district
Bagatelle Mall is located along the M1 motorway, at the heart of an area with 40% of the country's workforce and 70% of its purchasing power. It welcomes at least 700,000 visitors per month. New projects are under development to expand its surface area and introduce some of the Mauritian consumers' favourite showrooms and shops: the French sporting goods retailer, Decathlon will soon open a store and Jaguar/Land Rover, Bosch, Redline as well as Hyundai/Volvo showrooms are under construction.
If you want to set up your business there, you may be interested by one of the 7 fully serviced plots of land for sale at Bagatelle. Their surface areas range from 2,531 m² to 5,017 m² and they are already connected to the water, electricity and telephone networks; the road network is also already operational. The area is certified as part of a Smart City project by the Economic Development Board and is located within one kilometre of the Bagatelle bus stop, which is very well connected. A wide range of facilities are available in the immediate surroundings to make life easier for your employees, including a nursery, schools, a post office, restaurants, a bank and ATM, shops and a sports centre. In addition, the strict architectural guidelines in place and LEED for Neighborhood Development certification obtained for the Smart City's buildings bring both aesthetics and environmental awareness into the space.
Discover commercial property investment opportunities at Bagatelle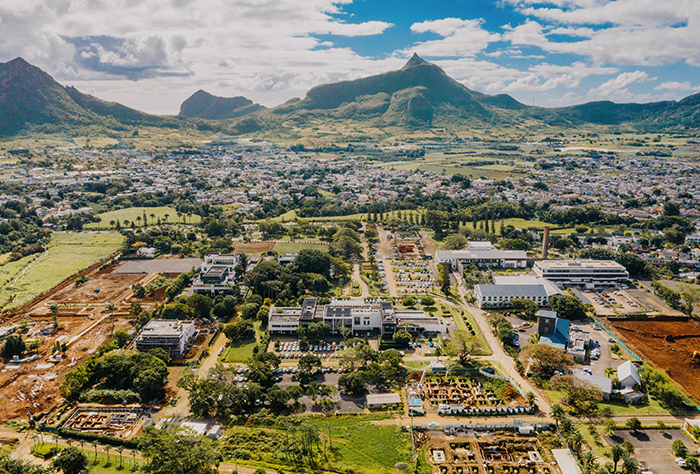 Vivéa, your strategic business location
Vivéa Business Park can be accessed from the country's two major motorways and is already well-established with an aesthetically pleasing and inspiring work environment. More than sixty companies have been won over by the special atmosphere and contemporary architecture of this place steeped in history and nature. In addition to offices and ample parking, Vivéa provides food and beverage solutions for all tastes, as well as a nursery and various other services, such as waste collection and recycling, electric bicycles and scooters to promote soft mobility, etc.
Driven by the business park's popularity, The Station and Les Fascines are under development by Oficea with surface areas of 5,270 m² and 3,299 m² respectively. Both of them will be available for rent. There are 7 buildings under construction on land purchased by external companies and two new 2,766 m² and 2,902 m² plots are available for sale for office purposes.
Discover commercial property investment opportunities in Vivéa
These two plots are great buying opportunities for any company that wishes to invest in a business park with potential for attractive gains. They provide a highly convenient workplace in close proximity to a whole range of amenities, from the post office to Kendra and Les Allées shopping centres, as well as Synergy Sport & Wellness Institute and various filling stations.
"We are committed to offering companies of all sizes and sectors the best option to grow their business. Our neighbourhoods are highly sought after and have shown their key role in the life of the Mauritian people – therefore, we are confident of their attractiveness as investment opportunities," says Moka Smart City's General Manager, Samuel de Gersigny. The message couldn't be clearer!