The six finalists of the Smart City Mobility Challenge made a final pitch at the Turbine, Moka Smart City on Wednesday 31 July 2019.
About the Smart City Mobility Challenge
According to a survey on transportation uses in Moka conducted by the Turbine, "The Mauritian people are ready to shift transportation modes to save time, money and the environment." Through launching the Smart City Mobility Challenge in May 2019, the aim of Moka Smart City and the Turbine is precisely to revolutionise mobility.
In addition to providing a great idea, applicants were required to have already implemented a smart mobility solution in their relevant markets or in Africa. Thirty-eight proposals were received and six start-ups were ultimately picked!
Mobility, an issue for tomorrow
The finalists have tried to find solutions to issues like connectivity between the different neighbourhoods of Moka, connecting with the existing road network and improving public transport.
According to the CEO to Mellow Cabs (South Africa), Neil du Preez, "Mobility is a precondition for economic growth: mobility for access to jobs, education, health, and other services. Successful cities depend on efficient public transport working in conjunction with other sustainable transport services." Mellowcabs manufactures and operates (bright yellow!) electric mini-cabs that offer an eco-friendly transportation service in congested urban areas.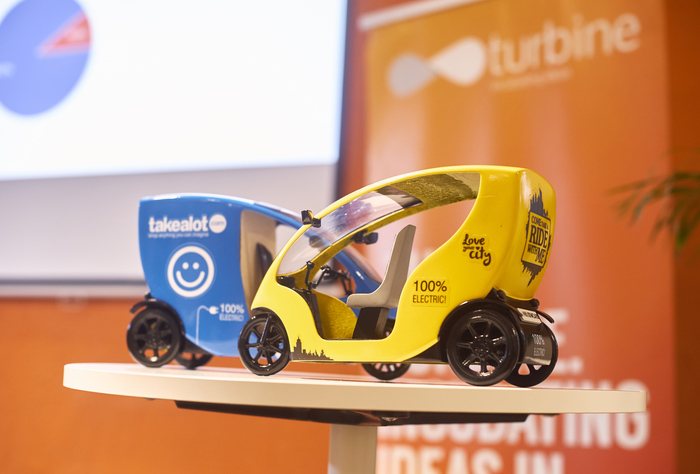 The Business Developer at Zenbus (France), Jérôme Journeau believes that, "As a city develops, the people who live and work there demand mobility, which must therefore be enhanced. But there are various challenges, such as avoiding traffic congestion and limiting environmental impacts." Zenbus is a mobile application that allows users to find public transport in order to gradually reduce their dependence on private cars. Wever (France) is another data specialist start-up with custom mobility strategies that combine offers (car parks, carpooling, etc.) and incentives to support users, companies, local authorities and all key players towards changing mobility patterns.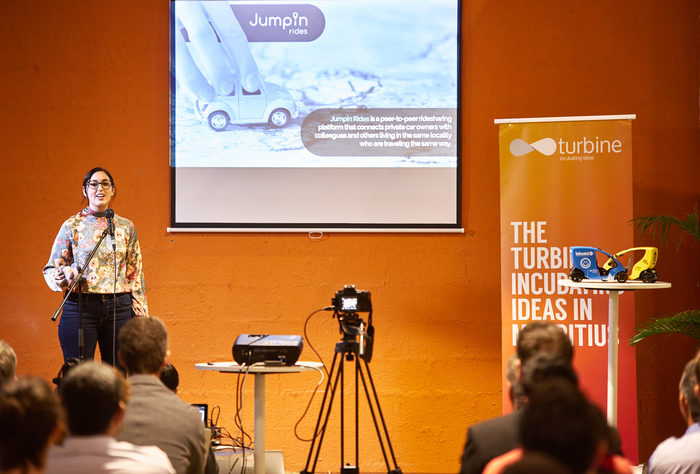 The Marketing Manager of Jumpin Rides (South Africa), Alison Mellon advocates for carpooling to ease traffic congestion, put purchasing power back in the hands of consumers and positively impact the environment.
"There is a global lack of mobility and traffic congestion around Africa. We want to provide the African market with a relevant alternative to existing public transport," she says.
Carpooling with Jumpin Ride means sharing petrol costs with the driver, saving time, and choosing a "Ladies Only" car if you prefer! "Time is an invaluable resource, and getting back this time – which used to be wasted in traffic – has a positive impact on our mental health, thus allowing us to give our best every day," she adds.
Finally, LuLa and flx (South Africa) connect companies to private shuttles to provide employees with a more eco-friendly, affordable and pleasant trip to work.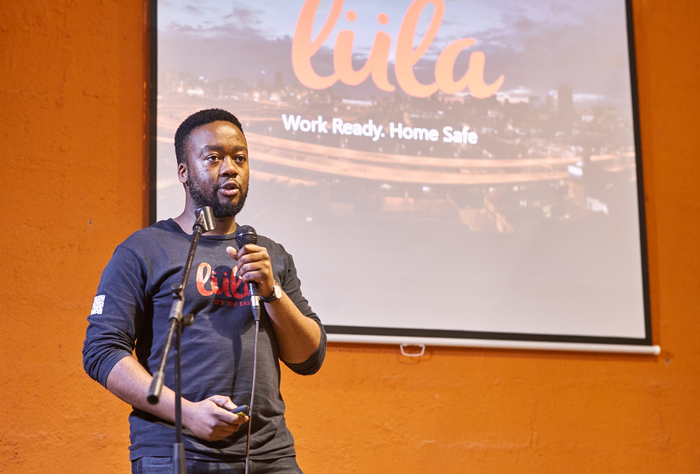 The last round
The six finalists were in Mauritius from 29 to 31 July 2019 and had the opportunity to immerse themselves in the local entrepreneurial ecosystem through workshops, meetings and friendly lunches. They then met for the final pitch at the Turbine. "Each participant had 3 minutes to convince us, says Sarah Boulanger. We had the opportunity to discover complementary innovative solutions."
The winner(s) of the Smart City Mobility Challenge will be announced in late August 2019. Stay tuned on Moka Smart City for more information!