Meet Yaasir Hosenie, LEED Clerk at GCC (construction company) & sneak peek of the site works.
A few months ago, we wrote about the construction of PwC Mauritius' Head Office in Moka and the LEED certification – a leading green building certification developed in the U.S. We met Yaasir Hosenie, LEED Clerk at GCC (construction company) and today, we are giving you a sneak peek of the site works and smart solutions that are being implemented!
Smart Solution № 1: On-site waste management.
A plan has been established to reduce the type of construction waste that is usually incinerated or disposed of in industrial landfills. The main idea is to save, recycle and reuse most of the materials in use. Large containers have been put in place to optimize the collection and sorting of waste, especially wood and steel components.
Since concrete mixing can generate a form of pollution, masonry mixes are delivered straight from the concrete mixer plant instead of being prepared on site in order to preserve the environment and the health of both site workers and local residents.
Moreover, the use of precast concrete elements, such as prefabricated staircase, is preferred to minimize waste production.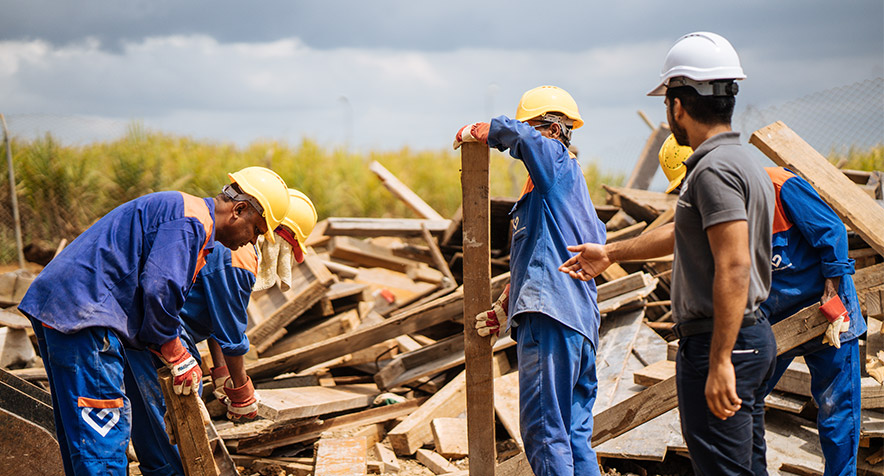 Smart solution № 2: Improved air quality inside the building.
High amounts of dust and loose particles can instantly fill the air around a building site. Keeping air quality within building premises under control is essential to the well-being of current workers and future tenants.
Once all the heating, ventilation and air-conditioning fittings are properly cleaned and mounted, all openings are lined with plastic to prevent dust and moisture penetration.
Products used inside the building, such as sealants, cleaning agents or paint, are either free of or low in volatile organic compounds, which contribute to the formation of greenhouse gases in the atmosphere.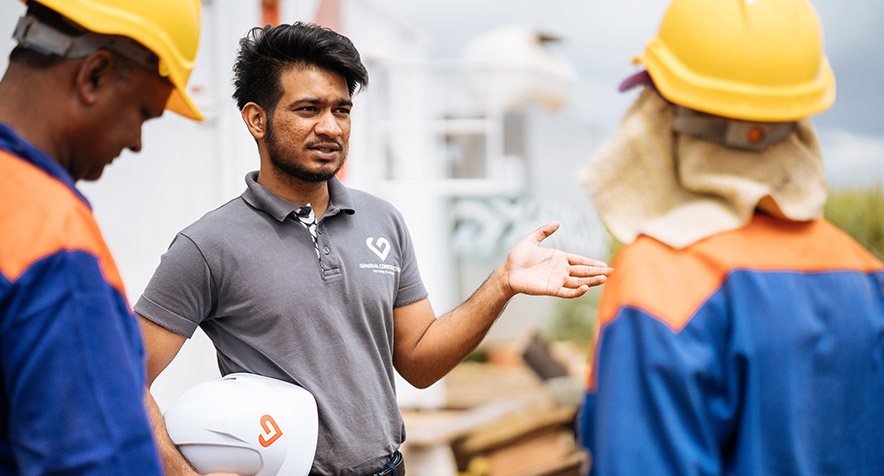 Smart solution № 3: Erosion and sedimentation control.
A plan has been devised to limit the disintegration of materials leading to the accumulation and propagation of residues in air and water.
For instance, it is not permitted to wash any building equipment on site; the absence of concrete mixers reduces the cleaning needs as well as risks of erosion and propagation of volatile substances.
Earth mounds resulting from excavation are also covered with a dark net to prevent particle release.
Want to learn more about smart solutions? Visit regularly our blog!