The CEO of AGILEUM, Sylvain Deslandes talks about the services offered by his company and the reasons that encouraged him to purchase land for an office building in Moka.
M. Deslandes, racontez-nous votre parcours.
J'ai commencé ma carrière chez Accenture comme programmeur en France, puis j'ai pris la direction de DCDM Consulting à Maurice en 1999. Entre 2004 et 2010, j'ai contribué à la mise en place d'Accenture Maurice en tant que Senior Executive, tout en assumant la direction générale de DCDM Consulting. Celle-ci est devenue AGILEUM en 2015.
What are the services offered by the company?
AGILEUM supports the digital transformation of its clients while improving their financial and operational performance. In other words, we help our clients transform their business through adopting new technologies or world-class IT systems. We provide consultancy services, financial management solution implementation and operational support, human resources management, client and logistics management.
We also develop IT solutions such as mobile applications to serve the needs of our clients, their clients or citizens. Finally, we help our clients ensure their information systems are secure and better analyse the data generated daily by these systems.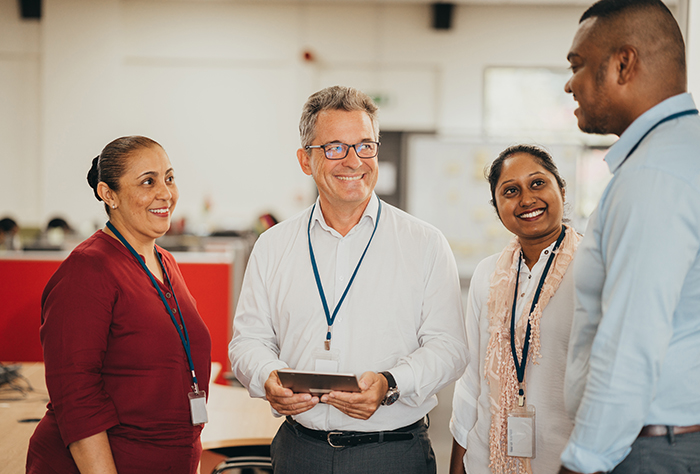 You have established office in Moka in 2014 and have since shifted from tenant to owner. What are the advantages of buying land to build on in Moka?
There are various reasons why we have decided to carry out this construction project in the heart of Vivéa Business Park. We make it a priority to provide our employees with a comfortable workplace in a pleasant, preserved and accessible natural environment. We also wanted to take advantage of the various efficient nearby facilities as well as offer quality services at reasonable cost to our future tenants.
Building in Moka also means positioning our company for the long term in a lively and evolving environment with a planned and ambitious future development in the centre of our island. On a more personal level, I would add that this was an opportunity for me to carry out a long-term investment project with friends.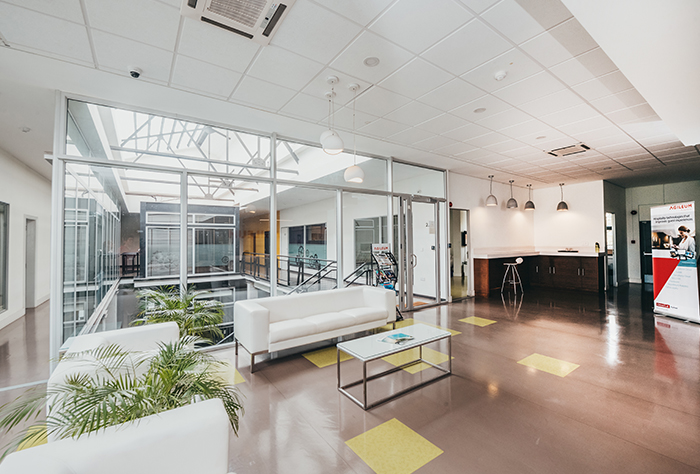 Why do you enjoy working in the heart of the smart city?
I like the peaceful environment, especially at Vivéa Business Park, its beauty, accessibility and proximity to shops and daily conveniences. It is also reassuring to move to an area of the island with a modern development that takes into account everyone's needs.
For more information, visit: www.agileum.com
Cliquez ici si vous souhaitez investir dans un terrain pour bureaux à Vivéa Business Park.