Sport connects people. It creates emotions, promotes interaction and well-being. It is therefore an essential component of urban living. Sports facilities, whether indoor, outdoor, on mountain tops, through green gullies or along the Promenade are always available in Moka to encourage residents to engage in physical activity on their own or in a group.
Moka provides a great playground for outdoor sports with its lush nature, enjoyable infrastructure and beautiful mountain range.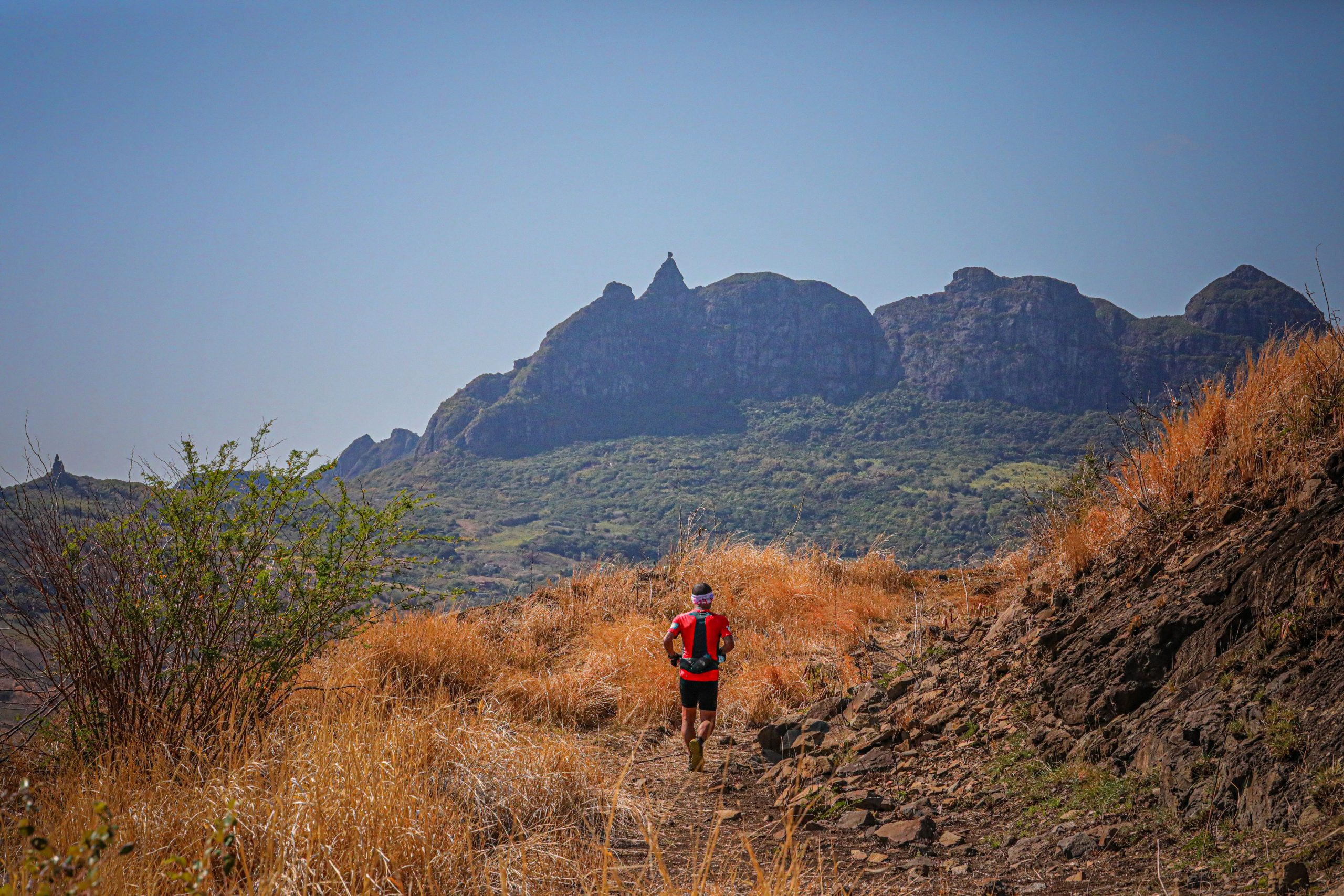 Good to know
35% of the city's surface area consists of green and public spaces!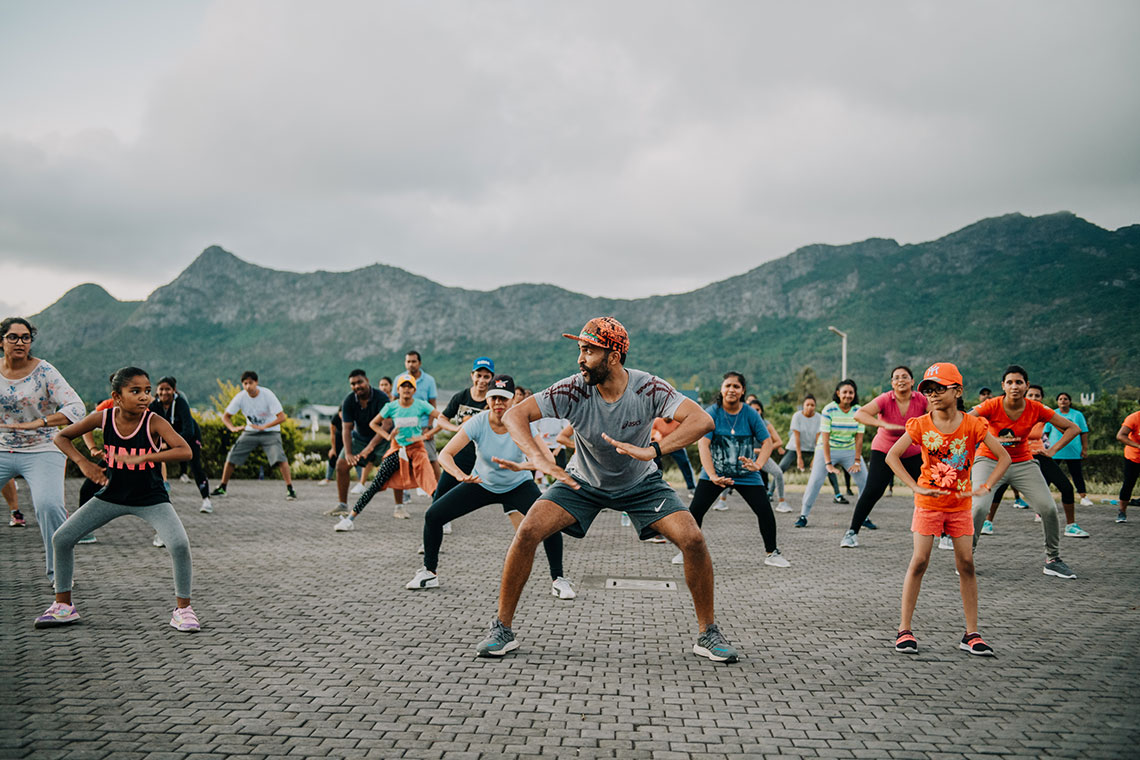 Complimentary classes at the Telfair amphitheatre
You can take Zumba, Body Combat, Pound or Tai Chi classes free of charge at the Telfair amphitheatre. A great opportunity to interact with your neighbours and get a dose of sunshine!
Good to know
Complimentary classes are held at the Telfair amphitheatre with the support of the Moka'mwad collective and its partners. If you wish to host or support an activity, please contact us on info@mokamwad.mu.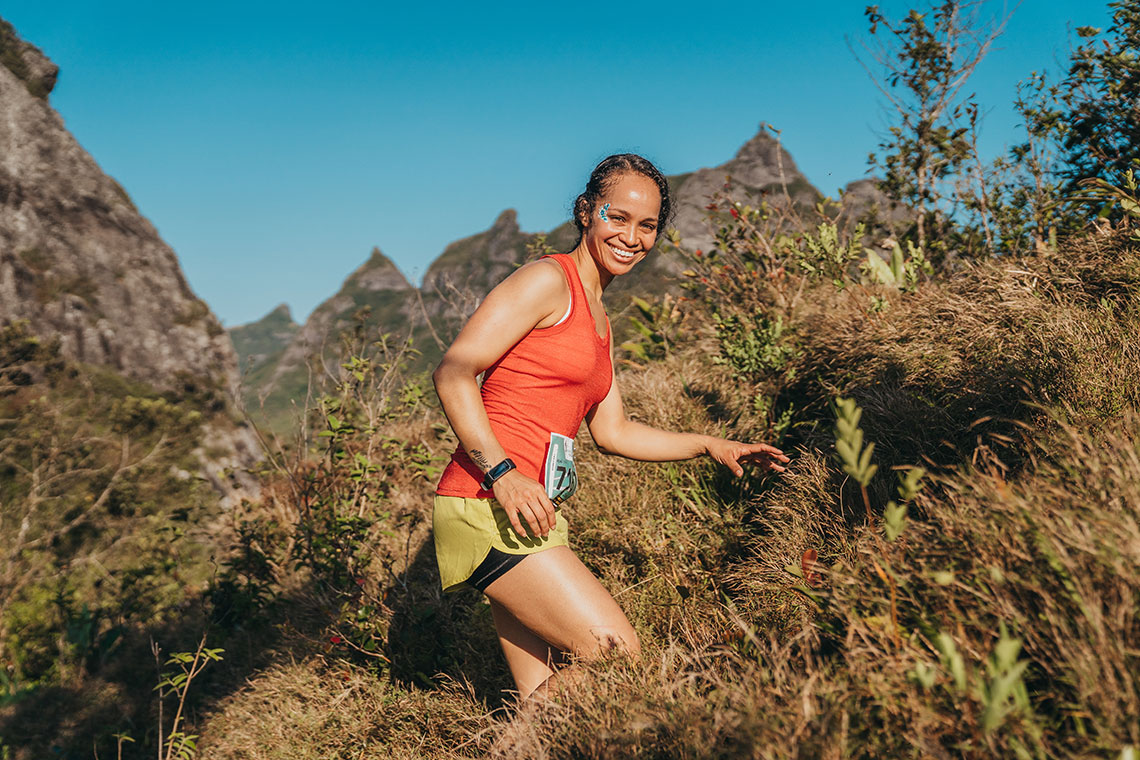 Hiking and trail running paths
Hiking enthusiasts will have an enjoyable time. Moka Smart City has entirely funded and coordinated in 2020 the installation and regular cleaning of 250 signposts along six marked trails to guide walkers and trail runners. Those who prefer to be accompanied can join the hiking groups operating in the area, such as Keep the Pace who offer 4-hour trips in the mountains around Moka.
Our guide
Nicolas Mathieu and his friend Julio Rattinassamy are great lovers of nature and outdoor activities. They founded Keep The Pace in 2017 to share their passion with all hiking, trekking and cultural outing enthusiasts. In addition to these nature walks, Keep The Pace also offer team building activities for companies.
Stay on track!
Select the route that suits you best before getting started:
Classique du Pouce (3.8km)
Deux Mamelles (7km)
Dauguet (12km)
Petit Both (14.6km)
Grand Pouce (20km)
Moka Range Challenge (29km)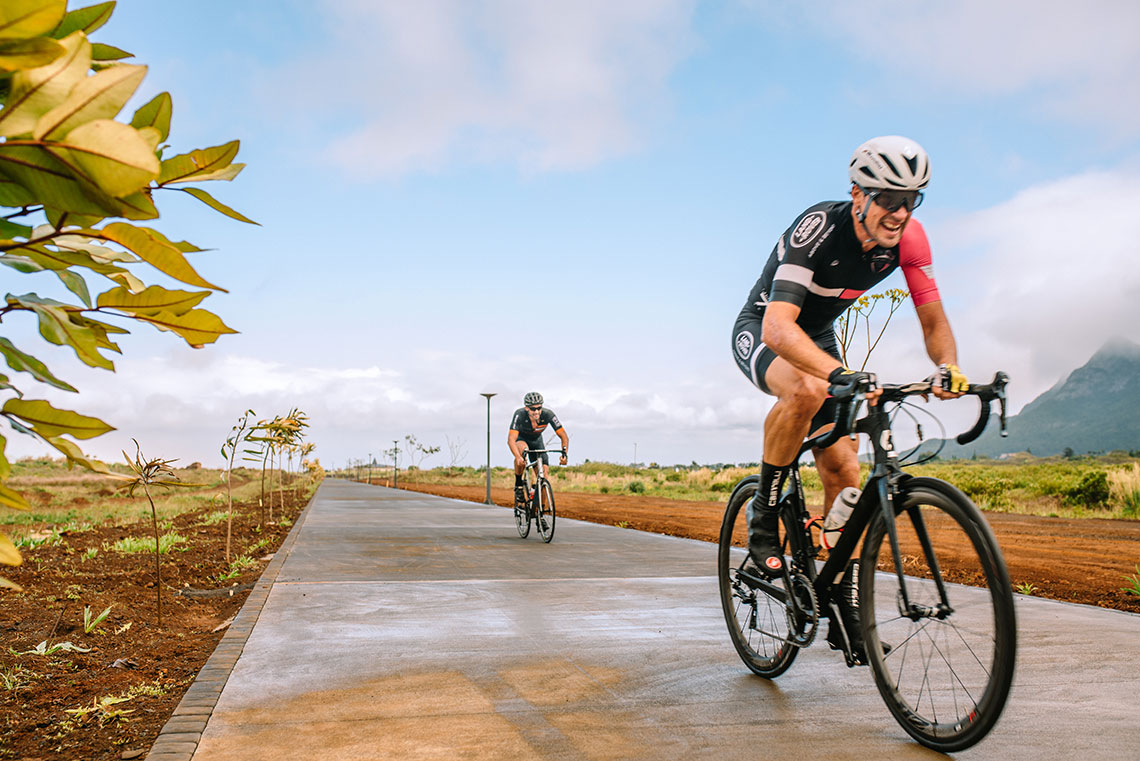 Sport in the city
The city also lends itself to sporting activities:
The Promenade's bike and pedestrian paths will in time be 5.5km long for walking, jogging and cycling
Just like the 8-hectares park that will be created in a few years' time.
Thrill-seeking mountain bikers can have fun at Helvétia's Bike Park.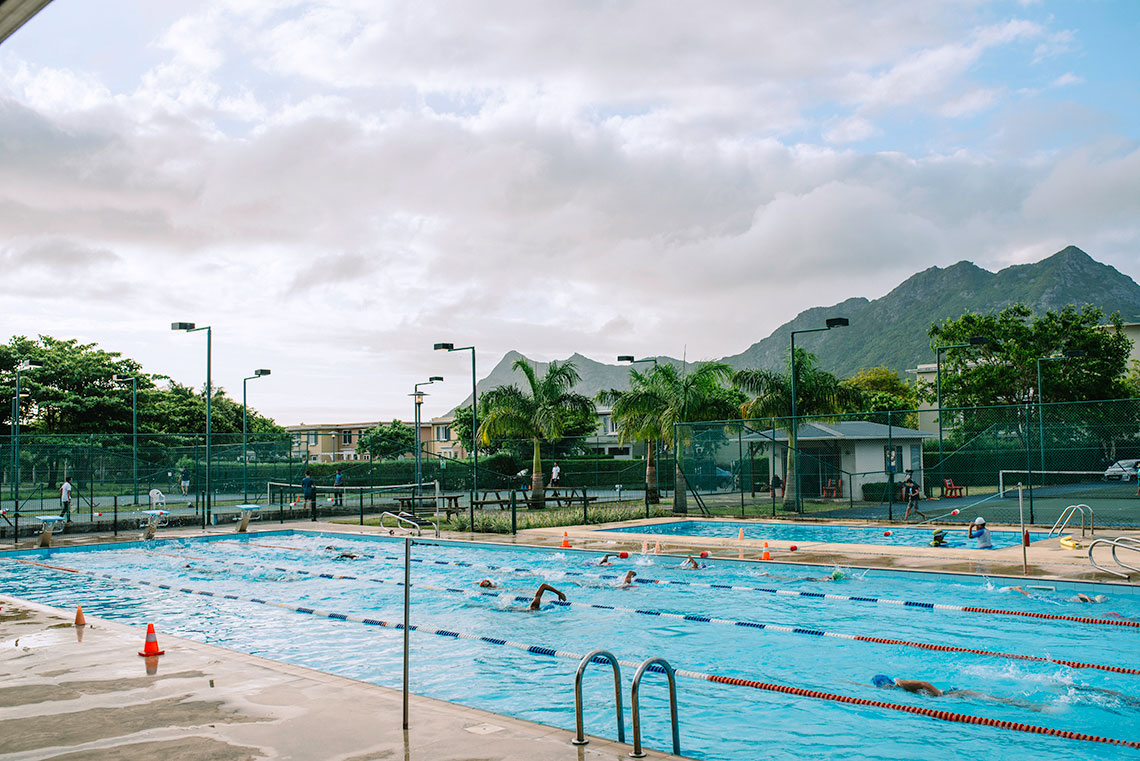 There are various advantages to joining a gym, including flexible schedules and a choice of equipment and sporting activities. Synergy Sport & Wellness Institute is a must for sports enthusiasts of all ages and levels in the heart of Helvétia with:
1 fitness room
2 rooms for group sessions
2 heated swimming pools, one 25m long
4 tennis courts
1 spinning room
Follow the passion that suits you best!
Synergy also consists of the paramedical center – The Hive healthcare with over 15 different therapists.
Good to know
Sports enthusiasts will be pleased to hear that a new multisport complex will soon be available in Moka! It will include a cardio-training/fitness room, a gym, indoor tennis courts and an athletics track, among others. You will soon find out more!
3. Joining a multisport club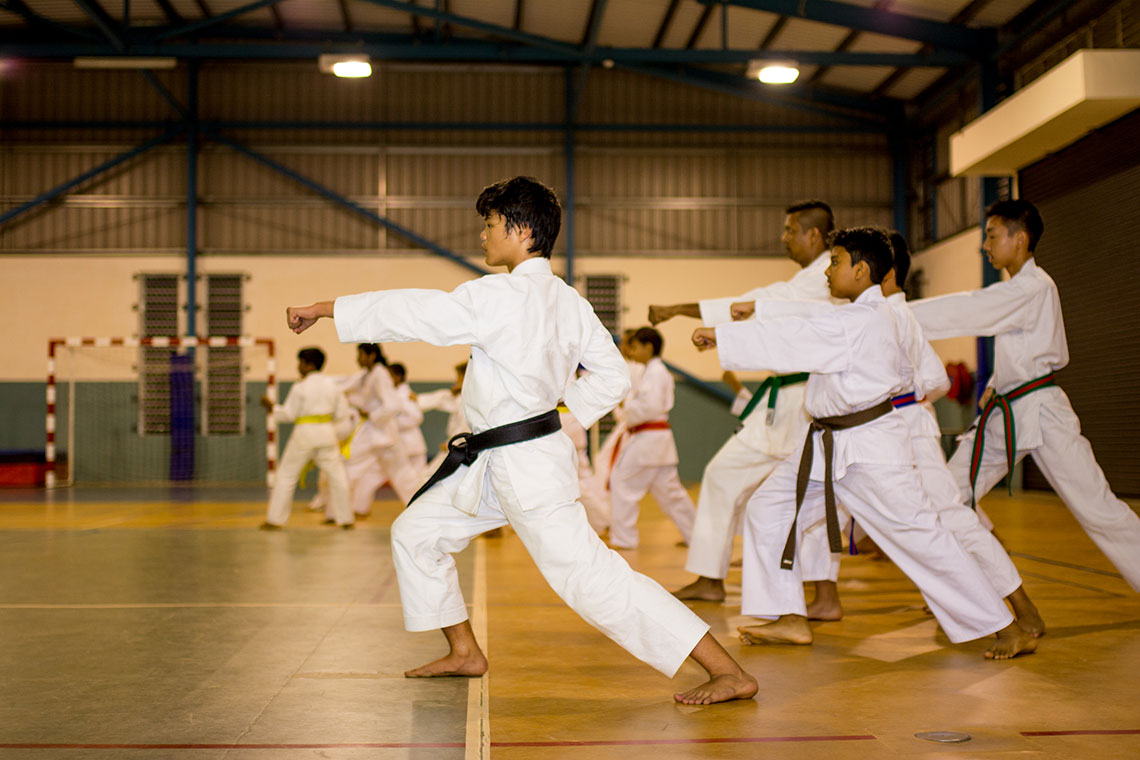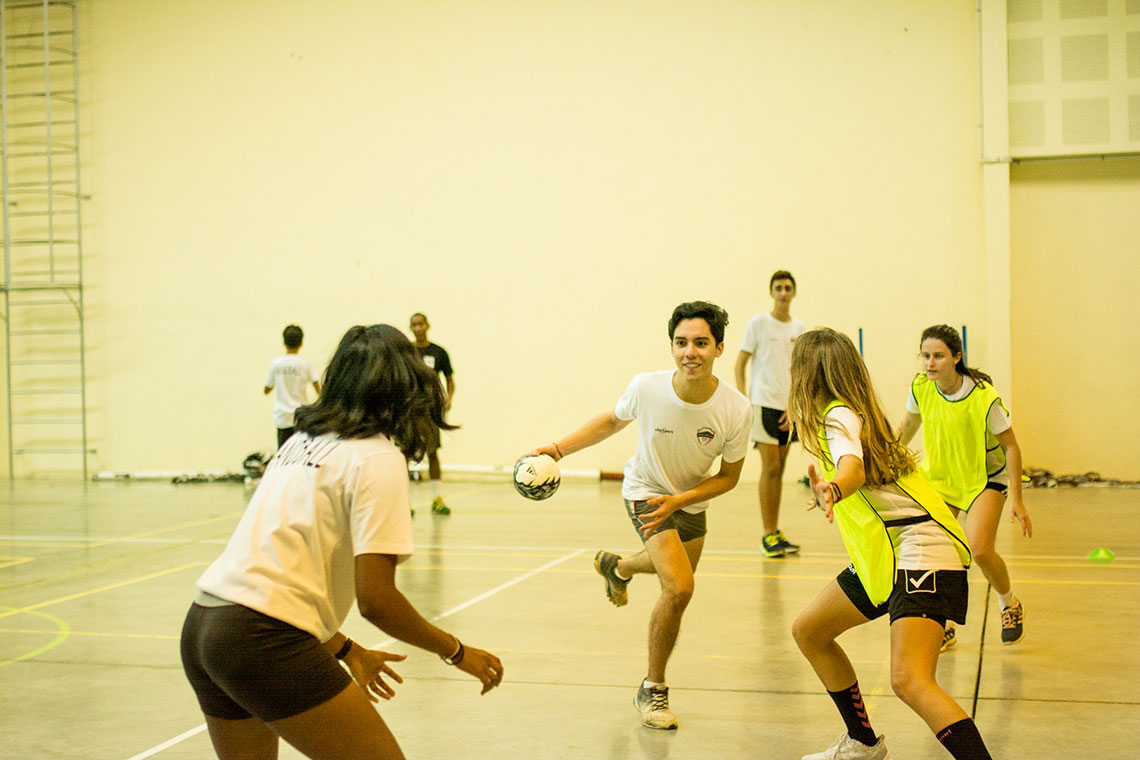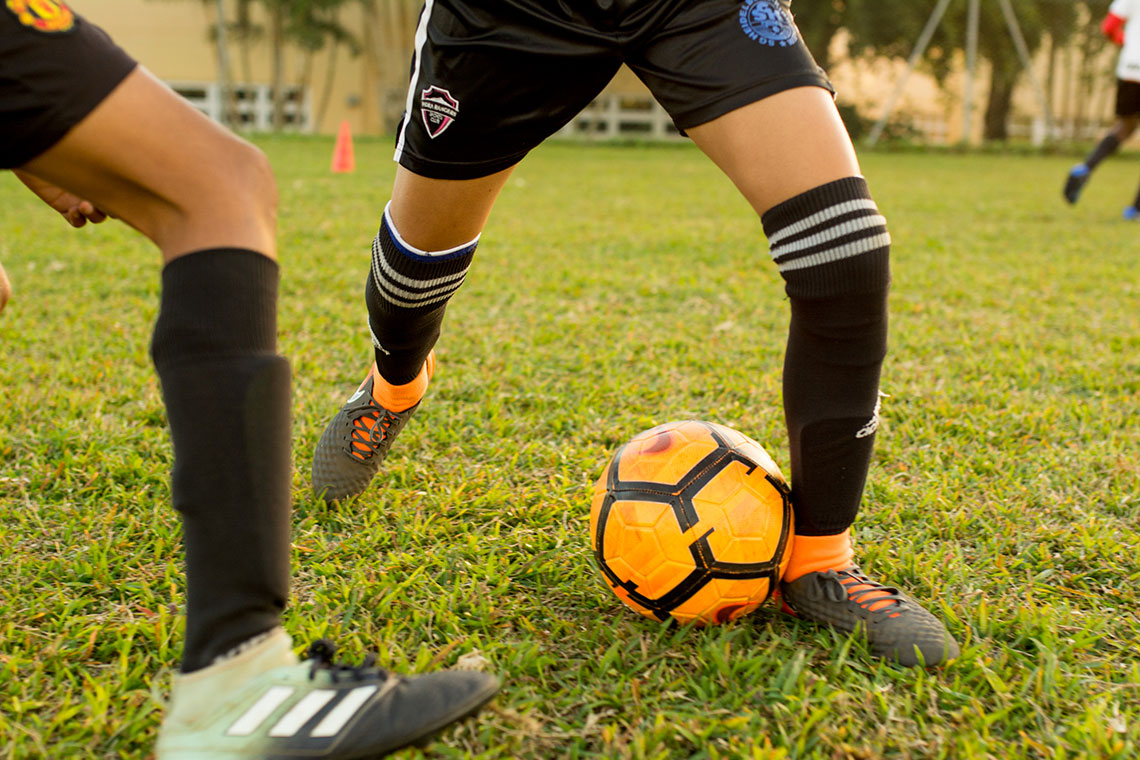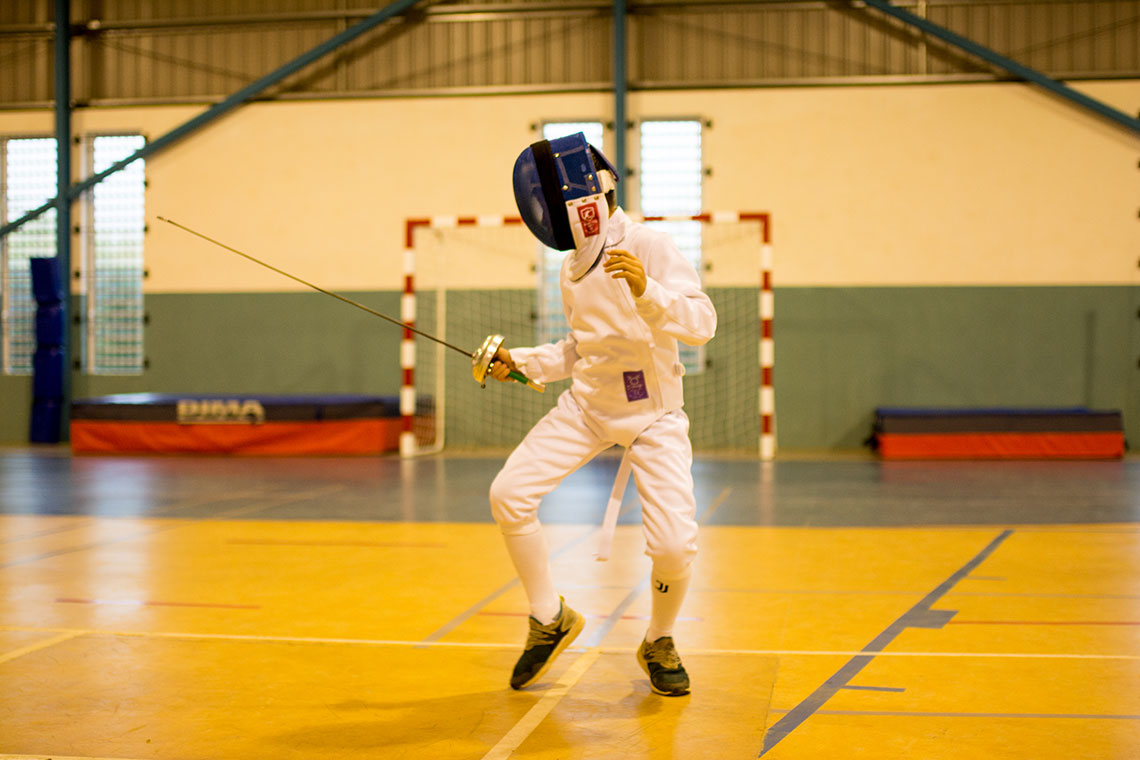 Moka Rangers Sports Club was founded by the ENL Group in 2015 and the aim of this association is to improve the range of sports in the area while contributing to the emergence of a sporting elite in Mauritius. Training is provided by experts in nine disciplines, including badminton, cycling, fencing, football, handball, karate, swimming, running and archery.
Moka Rangers Sports Club has become a real talent pool with many members of the club taking part in local and international competitions. Some disciplines even provide financial support to members to help them improve and become more professional.
4. Playing sports for fun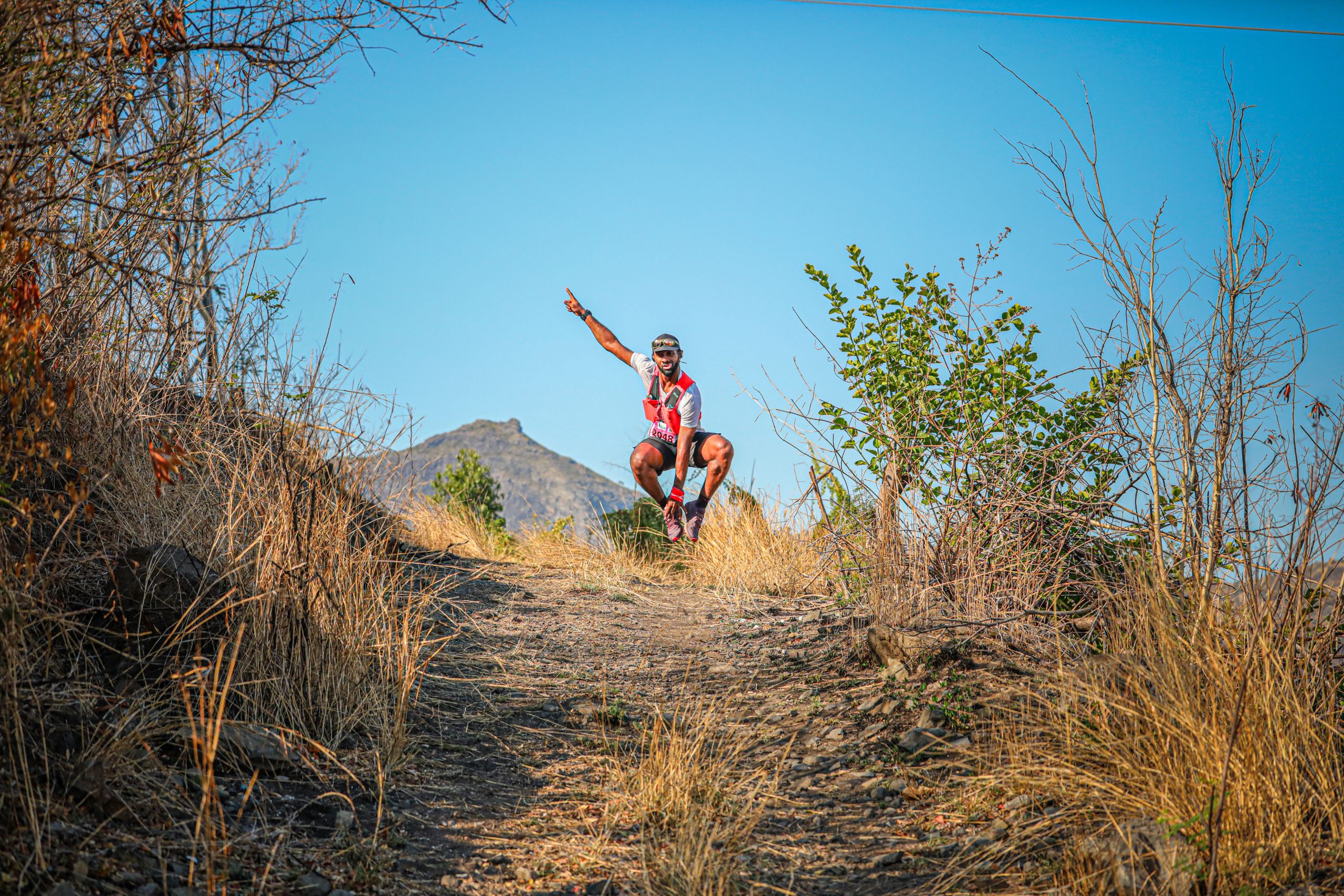 Here are some great ideas to play sports with the family, friends or colleagues!