Getting into and moving in and about Moka
The region is known for its ideal geographical location with four access roads, including the island's two motorways (M1 and M3). It is only 10 and 20 minutes away from the main hubs of Ebene and Port Louis respectively, as well as 30 minutes from the North. The trend in Moka is towards soft mobility and public transport. Find out about the eco-friendly, fun and sporty modes of transport available to residents of Moka!
Getting in and out of Moka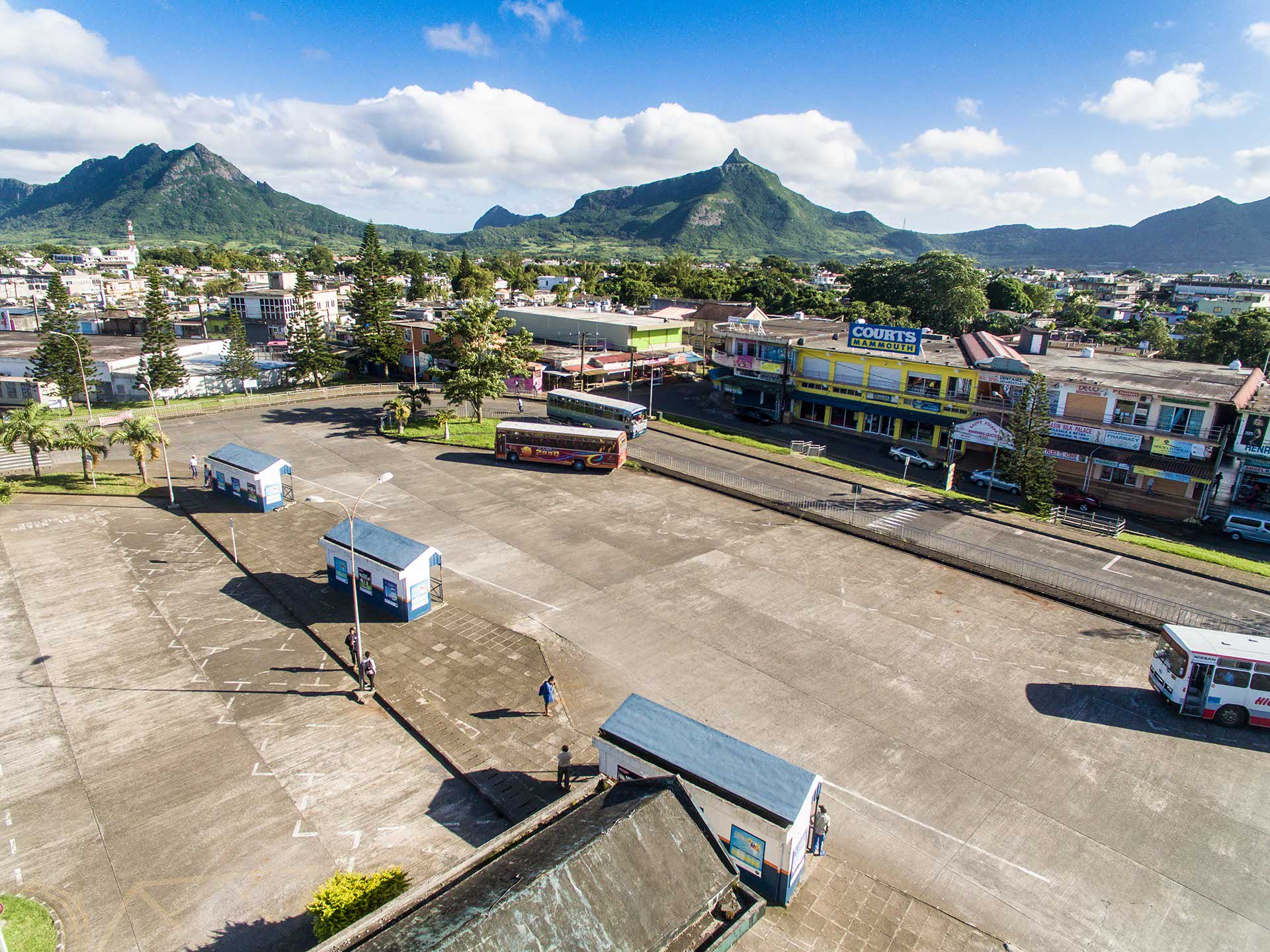 Public transport
Whether you live in the centre of the island or along the coast, there is good public transport to get you to and from work. There are various bus routes to Moka and a bus stop at the entrance to each of our neighbourhoods.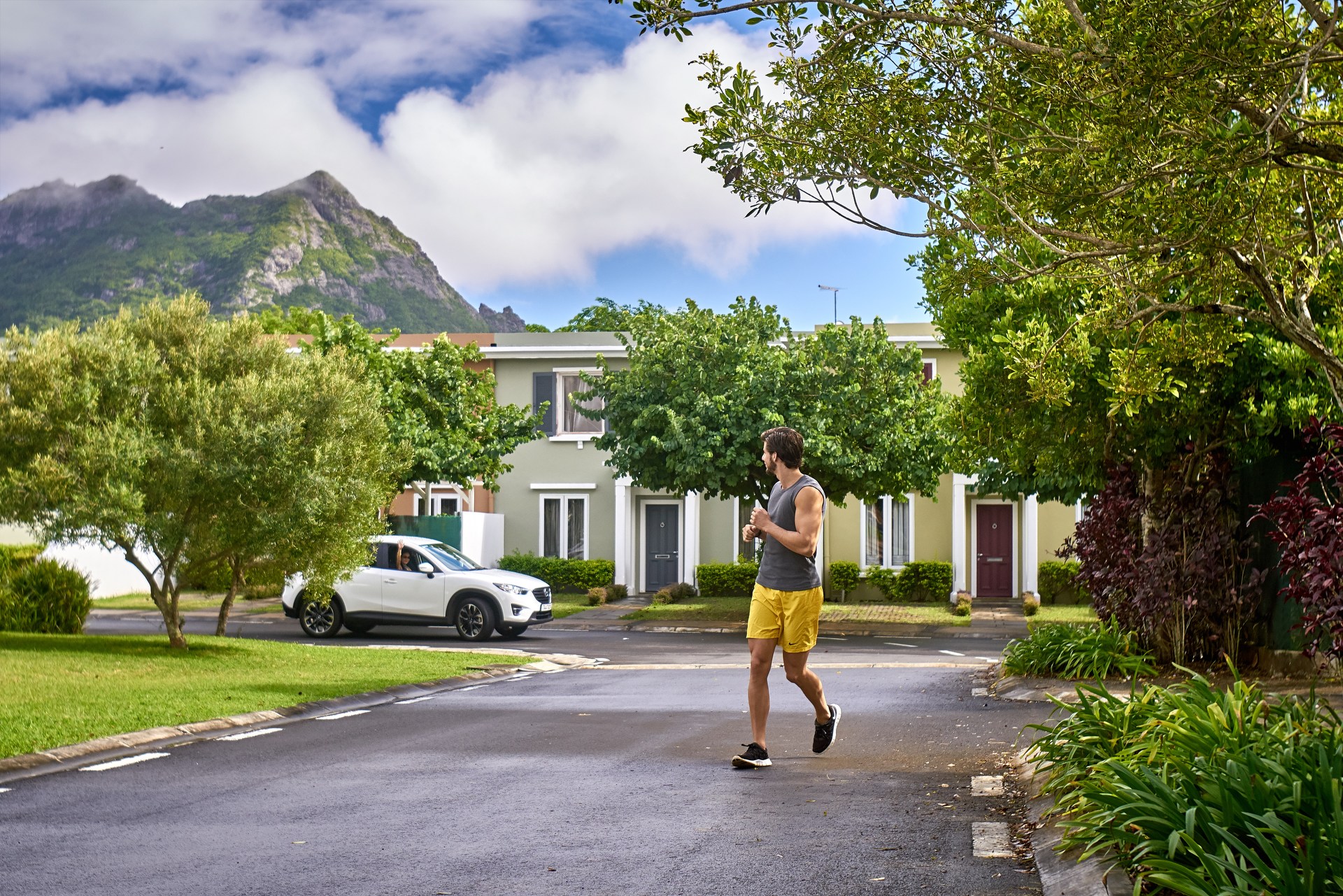 By car
Moka is one of the most accessible regions of the island, in particular through its four access roads, including the country's two motorways.
It is now easier to reach Moka than Port Louis from the North through the M3 motorway. The various road projects currently under construction by the RDA in Phoenix, Trianon and Soreze will also improve the accessibility of Moka for people living in the centre, south and west of the island.
Moka Smart City has been designed to gradually accommodate little or non-motorised alternative modes of transport: an efficient means to reduce our environmental footprint and promote sport.
Carpooling

Looking to improve traffic conditions while decreasing car-related CO2 emissions, we encourage our citizens and visitors to try carpooling. Carpooling means traveling quicker, building new relationships, and also reducing the cost of owning a car by using it less.
We therefore recommend the use of Commute, a free-of-charge mobile app that helps you find drivers or passengers that are on your way. To try out Commute, download the app on the Apple Store or the Google Playstore. The more people use it, the easier it will be to get around!

The Promenade

The main soft mobility route will run for 5.5km through all areas of the smart city from Telfair to L'Avenir. It is currently operational from Telfair to Helvetia and will be extended to Vivéa by late 2021. It is ideal for bicycles, pedestrians, joggers and street sports (rollerblading, scooters, skateboarding, etc.).

10km bike path

A network will connect all the precincts, from Bagatelle to l'Avenir

Pedestrian-friendly infrastructure

Introduction of urban signage, establishment of pedestrian areas and convenience of sidewalks (shade, lighting, safety and accessibility for people with reduced mobility).

Bike and scooter parking facilities

Will be gradually deployed, as well as a 10km cycling network. The introduction of urban signage, the establishment of pedestrian areas and the convenience of sidewalks(shade, lighting, safety and accessibility for people with reduced mobility) will also be provided to promote walking.

Electric scooters

We encourage and help businesses in the city get electric scooters for their employees. These eco-friendly and cost-effective options are ideal for short trips to the gym, restaurant or business meetings, improving user well-being and their experience of short everyday trips.

Moka Shuttle at Vivéa

In order to facilitate commuting in the  Vivéa precinct, we have teamed up with Rose Hill Transport to set up a private shuttle. The return service was launched on a test basis from July to October 2020 between Bagatelle Mall and the Telfair neighbourhood via the Moka roundabout every 20 minutes during peak hours on weekdays. Since November 2020, the Moka Shuttle has launched a new route exclusively dedicated to those working at Vivéa Business Park and living in the Upper Plaines Wilhems (Vacoas or Curepipe).

Practical information
If you work at Vivéa Business Park, don't wait any longer and get on the Moka Shuttle right now!

The shuttle runs from Monday to Friday:

For booking requests, please contact Olaf Boullé: oboulle@enl.mu